Proven IT Services for Midmarket and Enterprise
In today's highly competitive business environment, organizations need sound guidance to help them maximize their growth potential and achieve their objectives. Cenergi has the experience and proven expertise to help organizations address complex challenges and navigate the accelerating pace of change in the IT arena.
Strategy
A confluence of disruptive trends has forever changed the role of IT in business operations. In the traditional model, IT focused on the maintenance of hardware in on-premises data centers. Now IT must manage onsite, cloud and edge services across geographically dispersed locations and users. The business demands agile, responsive and cost-efficient IT operations that are focused on delivering value.

Cenergi consultants understand this new model, and can help clients craft the right strategy to meet today's objectives. Our approach leverages existing skillsets and technology investments while optimizing operations and driving innovation.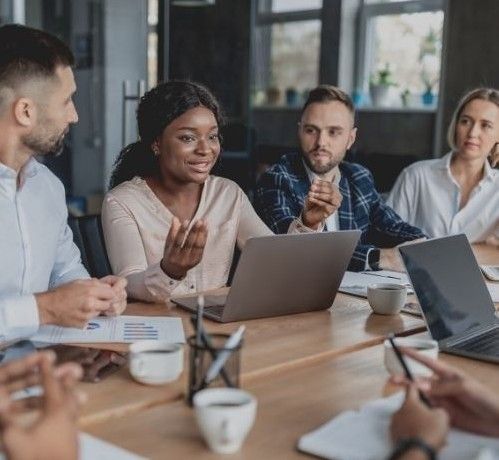 IT Assessments & Roadmapping
IT assessments & roadmapping are invaluable tools for identifying inefficiencies and stranded costs and opportunities to improve service levels. Cenergi provides an objective viewpoint aimed at enhancing the value IT brings to the business and preparing for inevitable change.
Focuses on optimizing cloud services through thorough assessments and financial modeling, ensuring that the right applications and workloads are migrated to the right cloud platforms. Cenergi helps rein in cloud costs by eliminating waste, and assists IT in the transition from service provider to service broker.
Aligns IT strategy with business objectives for more efficient and effective decision-making with greater accountability. Cenergi helps optimize IT service delivery across the enterprise and maximize the value of IT investments.
Operating Model Transformation
Operating model transformation can be driven by several factors, from a recent acquisition to a decision to adopt new technology or outsource services. Cenergi helps IT teams recognize the opportunities arising from these events, and recommends solutions that meet changing business needs.
Mergers & acquisitions pose unique challenges within the IT domain. Buyers must carefully evaluate the IT capabilities of acquisition targets, and IT teams must play an active role in integration planning and execution. Cenergi can assist in these processes as well as rationalization, consolidation and divestitures.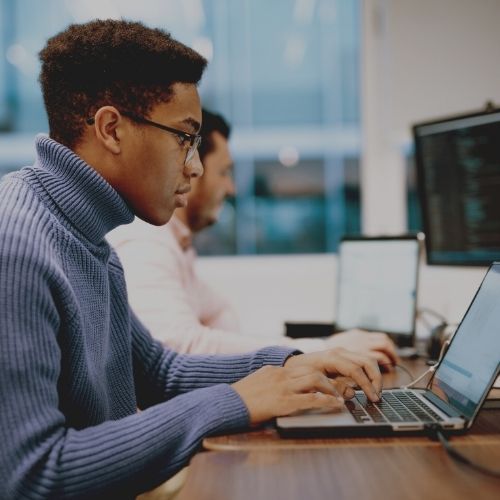 Operations
To remain competitive, organizations must transform their operations to address changing customer demands, employee needs and market forces. It's not simply a matter of adopting new technologies. Digital transformation requires a rethinking of operational processes with a focus on efficiency, performance and agility. IT must respond with solutions that support new products and services and ways of doing business.
Cenergi's approach begins with process mapping and the collection of metrics to pinpoint bottlenecks and establish benchmarks. We can then identify areas ripe for improvement and digitalization, and develop a plan for transforming operational models with KPIs and reporting for continuous process improvement.
End-to-End Digitalization
Enables customers to do business when, where and how they want. Cenergi helps clients define the customer journey to aid in enhancing processes, increasing digitalization, ensuring proper governance, and driving product and service development.
Digital workspace is the new paradigm for how people work. Cenergi helps organizations embrace digital technologies to enhance the employee experience. This better positions clients to attract and retain the best personnel and drive new levels of productivity.
Regulatory compliance has become highly complex due to increased scrutiny of financial transactions and growing concern over data security and privacy. Cenergi's expertise encompasses risk assessments, audit planning, compliance optimization and more, helping clients move to a more proactive approach.
Provides the framework for IT initiatives, ensuring that investments, skillsets and resources are best utilized to meet business objectives. Cenergi's consultants start by assessing current project management practices, then develop a strategy for enhancing effectiveness and reducing risk.
Ensures buy-in for digital transformation initiatives, supported by a clear understanding of business needs and objectives. Cenergi understands the change management process, and can help change ambassadors drive awareness, understanding, buy-in and action.
Post-merger integration is critical to growth, but 60 percent of these initiatives fail to achieve the expected ROI. Cenergi guides clients through the integration process, leveraging its experience in IT strategy and skillset optimization to identify potential risks and prepare the integrated organization for the future.
Digital Trust
Customers won't do business with organizations that don't handle their data ethically or ensure the privacy, security and reliability of digital services. As a result, cybersecurity has become a board-level concern, with senior managers and directors recognizing the existential threat posed by a security breach. Chief Information Security Officers (CISOs) must correlate cybersecurity to the business and convey that strategy in a way the business understands.

Cenergi's consultants utilize industry-recognized frameworks to help CISOs develop a baseline of the organization's cybersecurity posture and identify vulnerabilities. This enables the development and implementation of a comprehensive security strategy with effective reporting that addresses the concerns of all stakeholders.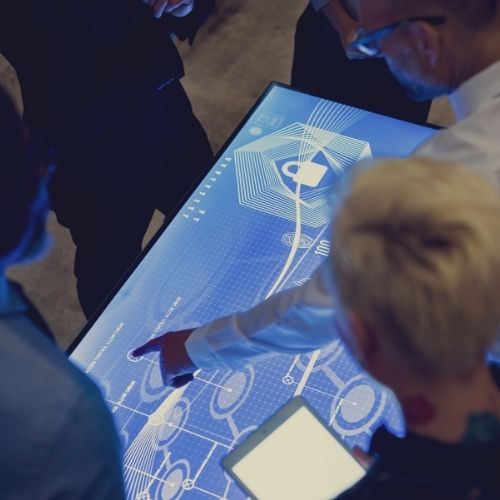 Critical Infrastructure Security
Critical infrastructure security is an increasing focus of regulatory agencies given escalating attacks on vital resources. Cenergi can assist organizations in finance, energy, healthcare and other critical infrastructure sectors develop an effective strategy for combating today's threats.
Cloud security is an essential component of modern cybersecurity practices. Although cloud platforms are highly secure, customers remain responsible for protecting their data, user accounts and other aspects of the cloud environment. Cenergi helps clients follow best practices and take full advantage of cloud-native security tools.
Refers to an organization's ability to minimize the business impact of a cyberattack. Cenergi has well-defined methodologies for helping clients detect, respond to and recover from attacks and develop strategies for reducing overall business risk.
Measures must move beyond reactive detection and response to a risk-based approach that anticipates new trends. Cenergi uses proven methodologies along with machine learning and other advanced technologies to identify vulnerabilities, define anti-fraud strategies and ensure compliance with ever-evolving regulations.
Data protection has become highly complex given the distributed nature of the IT environment and regulations that mandate the security and privacy of sensitive information. Cenergi helps clients transform data protection to meet today's demands and implement controls to ensure the security, integrity and proper governance of vital data.
Cost & Run Optimization
Underutilized IT resources waste time and money and tie up budget that could be used for innovative new services. By eliminating unused, outdated and redundant assets, organizations can increase efficiency, reduce complexity and ensure that IT delivers the greatest business value at the lowest possible cost.

Cenergi helps clients inventory and rationalize the IT assets. We provide a framework to increasing asset utilization and provide an improved sense of visibility to manage prioritize modernizations efforts. With good visibility and quality data any organization can undertake digital transformation with confidence and speed.
Contract health check initiatives help ensure that buyer-provider relationships continue to be mutually beneficial and meet business objectives. As business needs and technologies evolve, gaps and inefficiencies can emerge, resulting in misalignment with expectations. Cenergi's consultants can analyze contracts and identify improvements that balance benefits and risks.
Cost Assessment & Benchmarking Advisory
Designed to help IT leaders balance budget constraints with demands to improve service delivery. Cenergi performs deep financial modeling and analysis to benchmark costs and develop an IT optimization strategy.
Guides business and IT leaders through the process of shifting IT service delivery to a third-party partner. Cenergi uses a proven methodology to help clients identify services to outsource, select outsourcing partners, and optimize costs and service levels.
Infrastructure Modernization
Infrastructure modernization is a complex journey that involves consolidation, standardization, and the adoption of cloud-based and highly automated solutions. Cenergi guides clients through this journey to help them reduce costs, increase agility and maximize the efficiency of their IT operations.
Software License Negotiation & Audit Advisory
Ensures that software pricing and license terms are optimized, and IT is prepared to show license compliance in the event of an audit. Cenergi has deep expertise in enterprise software licenses and can provide comprehensive reviews and expert guidance for audit preparation, cloud migration and more.
Vendor management has become a key component of effective IT operations. Cenergi helps clients develop a vendor management program that optimizes costs, increases efficiency and better aligns vendor objectives with business value.
Partner with Cenergi to take your IT organization to new heights
Lower costs of ownership, streamline your technology and enable competitive advantage with your IT investments.
Created with